Serving Our Valued Customers Since 1965
Providing Quality Wholesale Plumbing Supplies
Visit Our Retail Counter At 7100 old Cheney Highway, Orlando, Florida
Marlin Manufacturing Co., also known as TMS-Marlin, specializes in providing our wholesale customers with hard to find plumbing specialties for residential, commercial, & industrial use. In business since 1965, we have the knowledge and expertise to fulfill all your plumbing repair parts needs. As a premier wholesale plumbing repair parts distributor, we carry a large inventory of quality OEM parts to supply all your repair parts needs.
Any Plumbing Supply Emergency … Call Us
With thousands of high quality repair parts, we are able to meet the needs of:
Products
Over 25,000 Parts in stock
Our mission is to supply our customers with quality plumbing repair parts and supplies with the best service possible
Wholesale Plumbing Supplies: 3 Big Reasons To Buy In Bulk When economies are tight, as they are now, many companies are finding significant savings when
Read More »
4 Key Elements to Selecting a Commercial Plumbing Supply Company There are many plumbing professions that need access to honest, reliable wholesale plumbing supply companies.
Read More »
Buying Plumbing Supplies Online: What You Need to Know It is common knowledge that we live in very busy times. It can be hard finding
Read More »
TMS-Marlin can handle & fulfill all your plumbing repair parts needs.
Affordable Wholesale Plumbing Supplies
In addition to our extensive line of wholesale plumbing supplies, we also offer our customers some of the best online plumbing supply prices they will find anywhere. TMS Marlin understands that with a weak economy, many of our professional plumbing customers simply must make each dollar count when it comes to purchasing their plumbing supplies.
Fast and Accurate Shipping
We also understand how important it is that we ship our orders quickly and efficiently so that our customers get the plumbing supplies that they need to complete their work. We are able to ship much faster than many of our competitors simply because we have a huge inventory of plumbing supplies on hand at all times in our Florida warehouse. As one of the region's largest plumbing supply houses, we are fully capable of getting your order fulfilled and shipped fast.
Expert Customer Service for All of Our Plumbing Supply Customers
Because of our long history of providing exceptional plumbing supplies and wholesale plumbing fixtures to our customers, we also have one of the best customer service departments that you will find. Our trained and experienced reps are able to answer your questions and can offer expert advice when needed or requested. It is our primary business goal to provide customers with whatever assistance they need in order to help them reach a successful conclusion to any plumbing job they are doing.
Family Owned and Run Business
We are a family-owned and operated business, and our many customers appreciate the fact that we take the time to make sure that their buying experience is a pleasant one. We understand that you need and deserve careful attention to detail when you are purchasing your plumbing supplies, whether they be residential plumbing supplies, industrial plumbing supplies, commercial plumbing supplies or wholesale plumbing fixtures of any type. We differ from the mega-plumbing stores in that with us, each sale is personal. None of our clients are treated as if they are nothing more than another invoice number on a computer screen.
Quality Wholesale Plumbing Supplies
Even the best prices and customer service will mean little or nothing if the plumbing supplies that are being offered are of low quality. It is becoming more and more apparent that inferior plumbing supplies are coming onto the market. These low-quality products simply cannot deliver the superior results that professional plumbing personnel require and demand. There are many online plumbing supply houses that offer these low-grade plumbing supplies and these wholesale plumbing supply companies should be avoided.
At TMS Marlin, we make a point to only carry those plumbing supplies that meet industry standards and are well made. Our customers are too important to us for us to do anything less. We know how costly (in both time and money) it can be when plumbing systems fail because cheap, inferior parts or plumbing fixtures were used. For this reason, we carry those plumbing supplies that pass industry standards (when appropriate) and offer our customers online information concerning our plumbing supplies so they can know (before buying) what they are getting.
We are always here to help our site visitors and customers. Please take a few moments to browse our wholesale plumbing supply site, and if you find you have any questions, please let us know. If you need assistance in selecting an item, our customer service representatives will be happy to help.
| | |
| --- | --- |
| Monday | 8:00AM – 4:30PM |
| Tuesday | 8:00AM – 4:30PM |
| Wednesday | 8:00AM – 4:30PM |
| Thursday | 8:00AM – 4:30PM |
| Friday | 8:00AM – 4:30PM |
| Saturday | Closed |
| Sunday | Closed |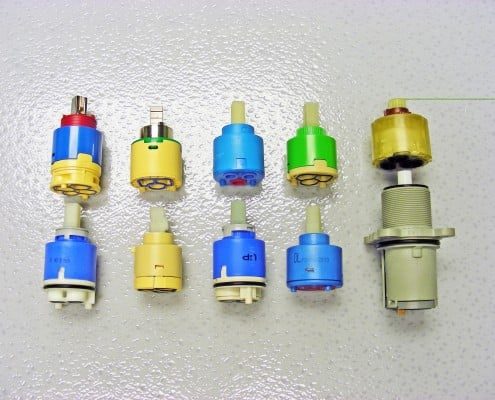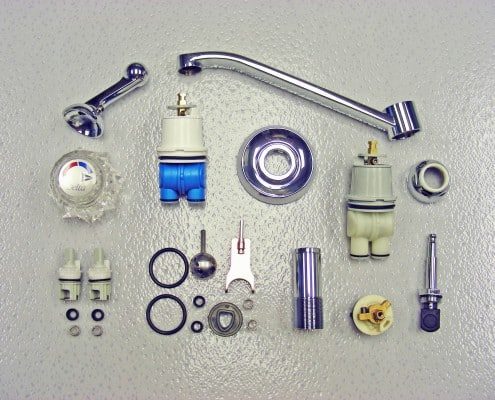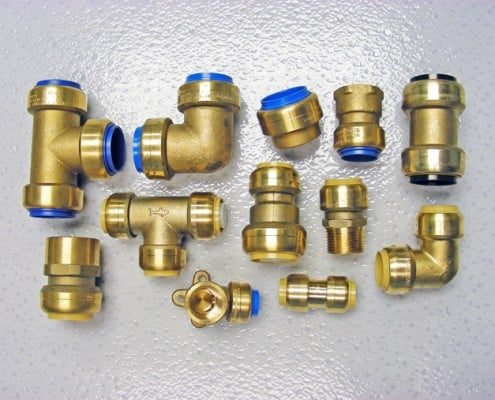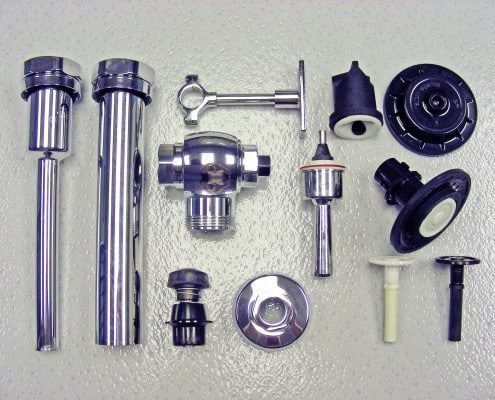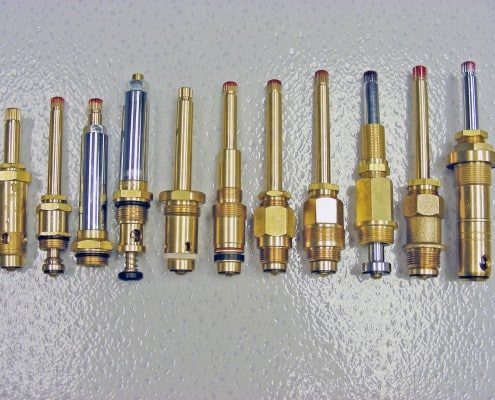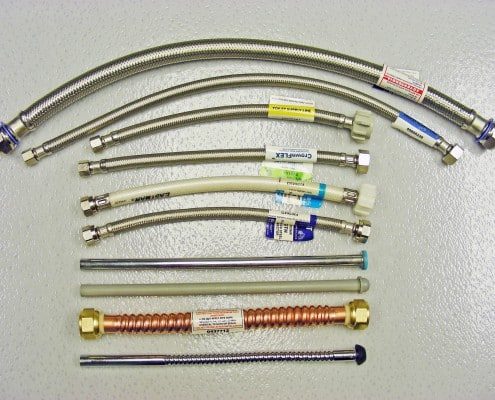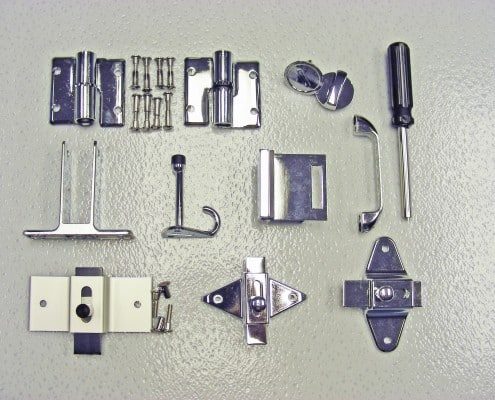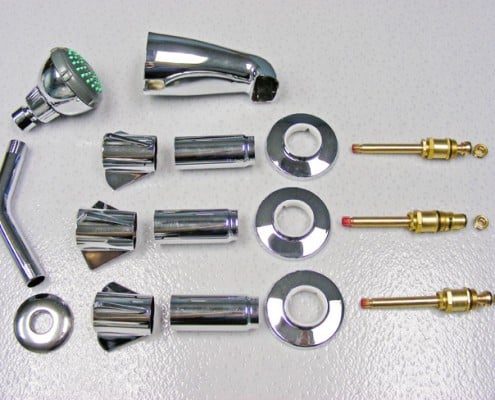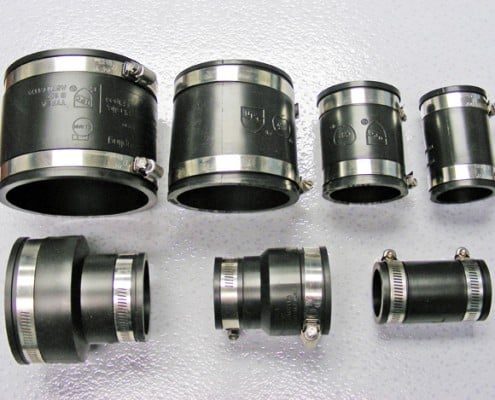 Visit our retail counter at 7100 Old Cheney Highway